On November 12th 2016, teachers and students of Shuoba! Chinese Tianjin Centre gathered together to take part in our November dinner party.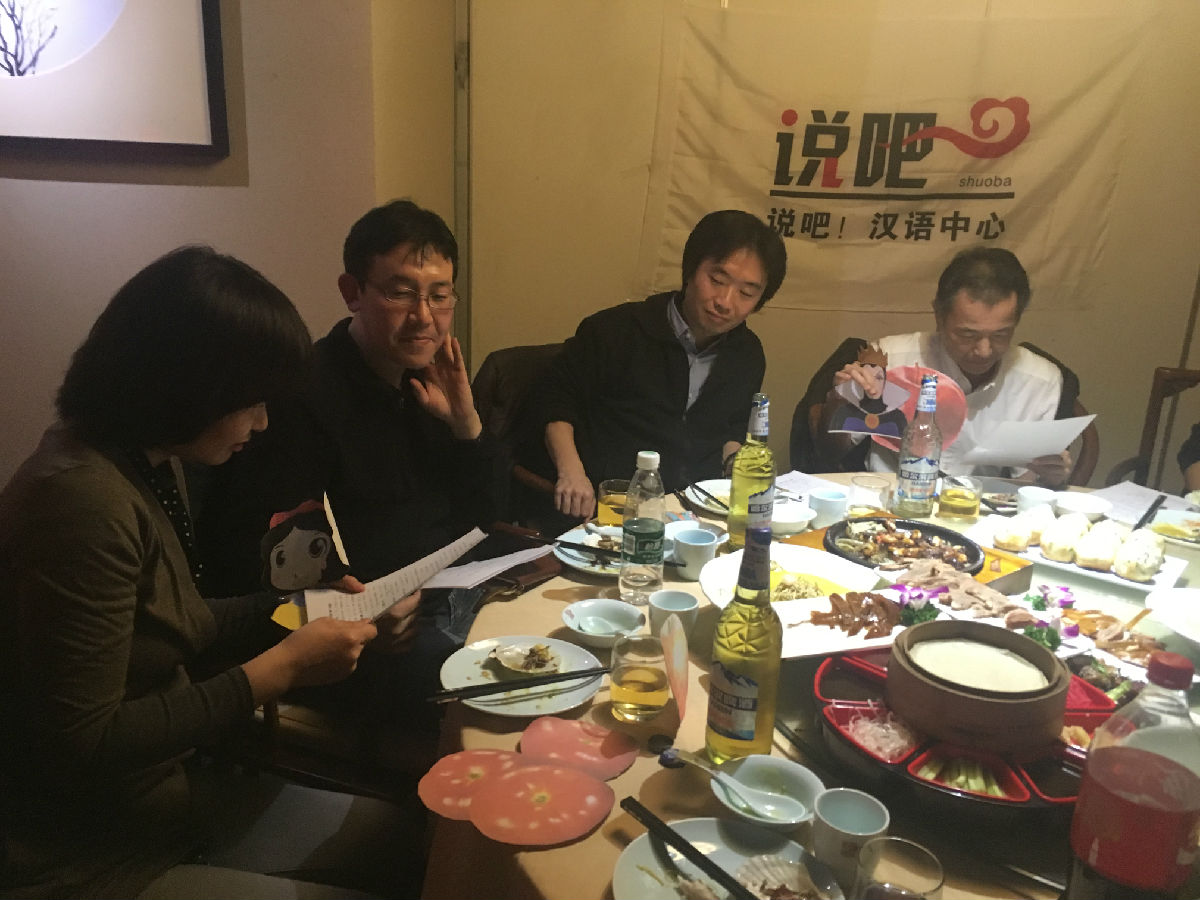 At this party, our teachers chose a Jiangnan-style restaurant in Tianjin. As soon as you enter the restaurant, you will see running waters, dimmed lights, with Jiangnan melodies streaming through the sound system, as if bringing you back to Jiangnan. All the students remarked that this was the first time they had seen such a unique Jiangnan-style restaurant in Tianjin city.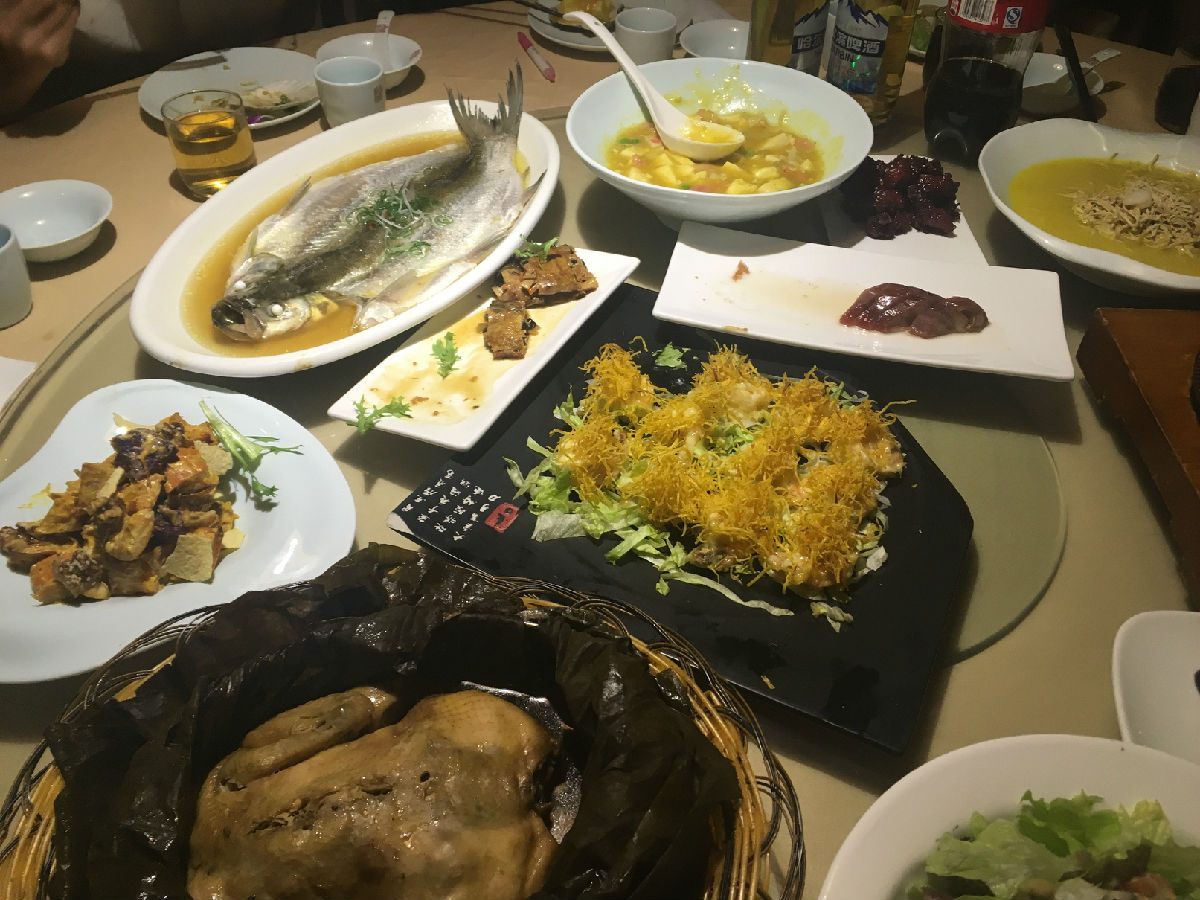 At 7pm, our party officially started, with our teachers introducing the dishes one by one. There were Jiangnan Taihu Whitebait, Crab Braised Tofu with Seafood, Fried Okra, etc. When the Beggars' Chicken was brought to the table, all the teachers and students took photos of this dish and complemented the variety of Chinese cooking.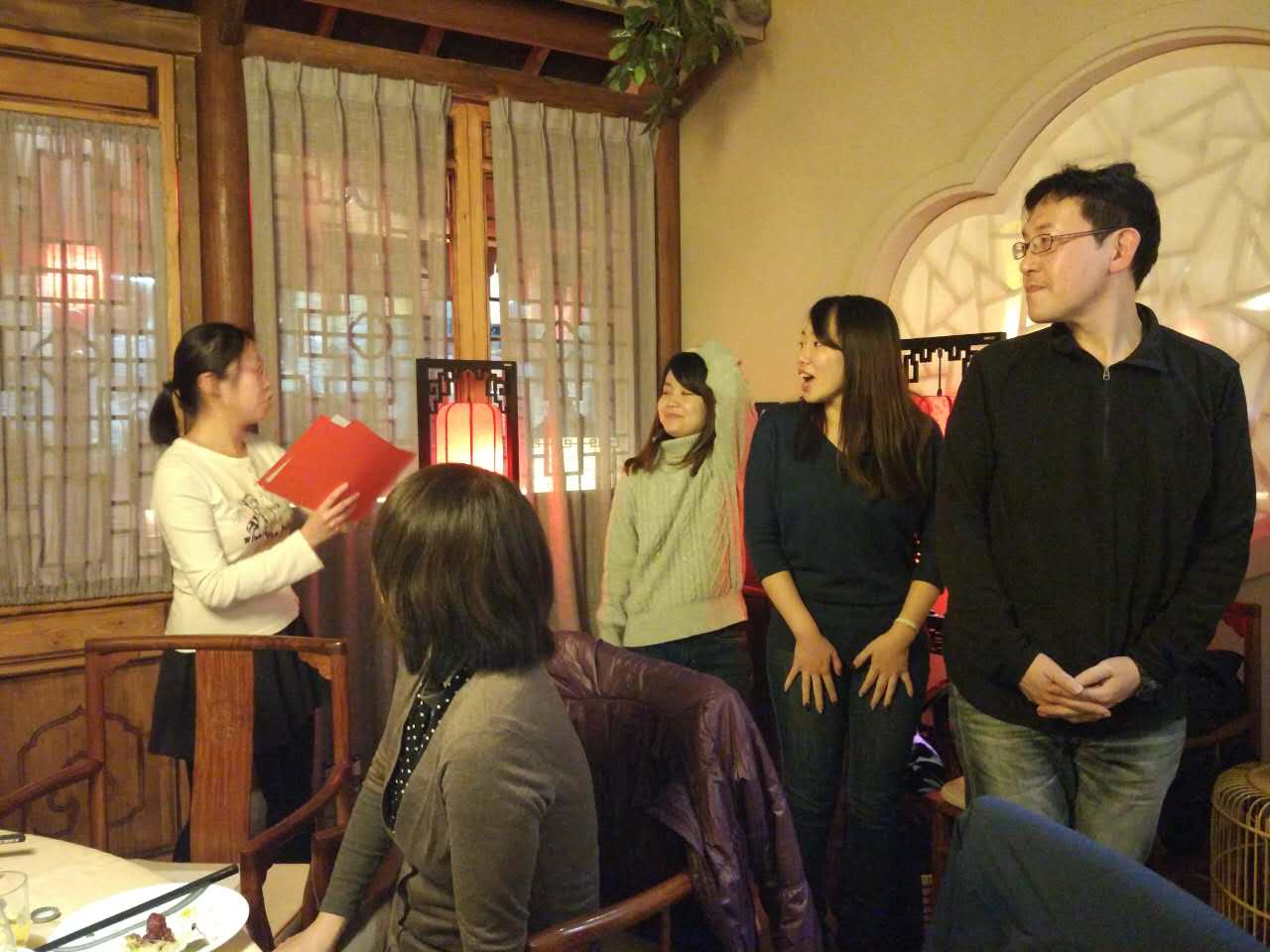 After a full meal, our teachers and students played Tianjin-style Snow White and her Stepmother, and other party games, with the party atmosphere gradually reaching a climax.
After dinner, our teachers posed for pictures with students, marking an end to a successful dinner party. After a busy week, we had further strengthened the relationship of the students with our teachers in a relaxed atmosphere.